Rare Earths
Scandium
Yttrium
Lanthanum
Cerium
Praseodymium
Neodymium
Samarium
Europium
Gadolinium
Terbium
Dysprosium
Holmium
Erbium
Thulium
Ytterbium
Lutetium

We supply to over 30 countries worldwide, and hold regular stock of common Rare Earth oxides, metals & compounds. For research and samples, we offer prompt delivery to USA, Japan, Korea and fast delivery for the EU & rest of the world.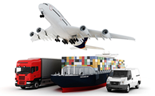 Home

>

Contact us
Contact us
We are looking forward to our partnership cooperation! Please contact us today!
You're  welcome to contact us at any time convenient to you, every inquiry or question will receive our prompt reply within 24 hours.
Contact us today!
METALL RARE EARTH LIMITED


1528 Guojishizhang Jiaoliuzhongxin, Shizhouzhong Road, Shenzhen 518053, China
Tel: +86 755 8610 1616
Fax: +86 755 8610 1626
2113, Landmark North, 39 Lung Sum Avenue, Sheung Shui, New Territories, Hongkong
Tel: +852 3069 7616
Fax: +852 3069 7626
Homepage:
www.metall.com.cn
email:
info@metall.com.cn