Rare Earths
Scandium
Yttrium
Lanthanum
Cerium
Praseodymium
Neodymium
Samarium
Europium
Gadolinium
Terbium
Dysprosium
Holmium
Erbium
Thulium
Ytterbium
Lutetium

We supply to over 30 countries worldwide, and hold regular stock of common Rare Earth oxides, metals & compounds. For research and samples, we offer prompt delivery to USA, Japan, Korea and fast delivery for the EU & rest of the world.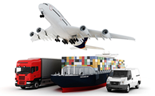 Home

>

Industries
Industries
Rare Earths: The key of innovation!

"The key of innovation!", the Rare Earth elements have had a unique and important impact on our lives, especially in the industrial age of the twentieth century. This trend is certain to continue in the twenty-first century as research and development efforts uncover new applications for these little known materials in our increasingly high-tech world. The unsaturated 4f electronic structure of rare earth elements makes them have special properties in luminescence, magnetism and electronics, which could be used to develop many new materials such as phosphors, magnetic and magnetostrictive materials, hydrogen storage materials and catalysts.