Rare Earths
Scandium
Yttrium
Lanthanum
Cerium
Praseodymium
Neodymium
Samarium
Europium
Gadolinium
Terbium
Dysprosium
Holmium
Erbium
Thulium
Ytterbium
Lutetium

We supply to over 30 countries worldwide, and hold regular stock of common Rare Earth oxides, metals & compounds. For research and samples, we offer prompt delivery to USA, Japan, Korea and fast delivery for the EU & rest of the world.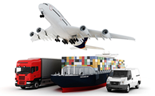 Home

>

Careers
Careers
We are growing rapidly! Join our team!
We are growing, and we'd like you to grow with us! Currently, we are expanding rapidly, and are actively searching for talented service technicians and sales engineers to join our team. We offer complete and excellent benefit packages to our full time employees.

We welcome your confidential resume with cover letter expressing your career interests to us:
Materials Engineer
Requirement:


Education: - Master degree with 5 years' work experience or PHD with 2 years' experience in Material Science and Engineering, Chemical Engineering or Chemistry.
Experience on electrical-chemistry or electrical-plating is preferred.
Understanding metallurgical knowledge including steel and non-ferrous materials. Knowledge about principles of material processing and technologies is required.
Experience on analytical instrument operation such as SEM, metallurgical work, tensile test, hardness test is desirable.
Broad knowledge of metal materials on electronics application is preferred.
Marketing Engineer
Requirement:


Education: - Minimum- BA, age between 25-35, 3 years or above working experience in marketing;
Good command of knowledge on performance, functions and application of LED luminaires and engineering lamps;
Good command of knowledge on lighting and electronics technology;
Good ability of planning, development, organizing, coordination, and problem solving skills;
Strong sense of responsibility, good team cooperation spirit;
Marketing experience in lighting project, decoration project or lighting design is prior.
Electronics Engineer
Requirement:


Education: - Minimum- BA in electronics or equivalent, good English;
Experience with design of digital circuit, analog circuit, and computer hardware debug;
Experience with LED power supply design and intelligent lighting control system, providing design and solution for LED luminaires;
Experience with SCM development and debugging, programming with assembly language, C language, etc.
Knowledge on wireless control of infrared, 2.4G, Wifi, Bluetooth, etc., relevant developing experience is prior;
Strong sense of responsibility, team oriented, endeavor to work.
METALL RARE EARTH LIMITED
2113, Landmark North, 39 Lung Sum Avenue, Sheung Shui, New Territories, Hongkong
Tel: +852 3069 7616
Fax: +852 3069 7626
email:
info@metall.com.cn