Rare Earths
Scandium
Yttrium
Lanthanum
Cerium
Praseodymium
Neodymium
Samarium
Europium
Gadolinium
Terbium
Dysprosium
Holmium
Erbium
Thulium
Ytterbium
Lutetium

We supply to over 30 countries worldwide, and hold regular stock of common Rare Earth oxides, metals & compounds. For research and samples, we offer prompt delivery to USA, Japan, Korea and fast delivery for the EU & rest of the world.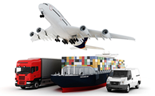 Home

>

Research & Development
Research & Development
Rare Earth is innovation sources of high technology.

The core technologies provide us for the continual development of new products, MREL is emphasizing growing with our customers, the new products will be more important part of this strategy.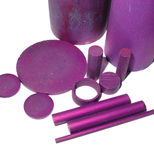 Lanthanum Hexaboride Cathodes
Lanthanum Hexaboride
(LaB6) Cathodes are excellent cathodes with high brightness, low energy spread, extended life and exceptional stability, and now widely used in scanning electron microscopes, transmission electron microscopes, electon lithography systems and X-ray sources. MREL can supply standard types with different shapes and sizes, also as per custmors' complex blueprints.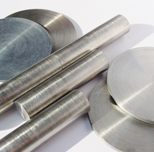 Super pure Rare Earth metals, alloys and sputtering targets
Super pure Rare Earth metals
up to 99.999% purity, with different physical shapes: rods, sheets, powder, pieces, discs, wires; Sputtering targets for hi-tech research and applications; Evaporation materials.
Super pure:
Ion-exchange high purity oxides, especially Holmium Oxide, Erbium Oxide, Thulium Oxide, Ytterbium Oxide and Lutetium Oxide, purity up to 99.9999% for crystal application. Organic Rare Earth Compounds: Speciality made organic Rare Earth compounds for catalyst, electronics, optics application and research. High BET Surface Area products; Super fine and nanometer materials Cerium Oxide 99.9%, 50nm; Cerium Oxide 99.9%, 500nm-1000nm; Yttrium Oxide 99.999%, 50nm; Yttrium Oxide 99.9%, 500nm-1000nm.